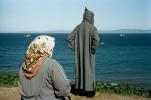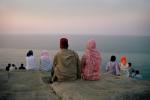 Project Information

Having established a lasting relationship with the Gruner+ Jahr travel magazine GEO I was commissioned to produce my personal vision of the Moroccan port town of Tangiers for the French language issue.
Possibly the most interesting of Moroccan cities from a cultural viewpoint, Paul Bowles, Henri Matisse, Tennessee Williams, William Boroughs, Yves Saint Laurent and Mohamed Choukri being a few of the luminaries to have graced the peninsula, I set out with an approach to capture vignettes of daily life as I came across them.

The resulting works were laid out mostly as diptychs with one line captions interspersed with double page images in the magazine and I have kept that approach here as the connection between images that appear to work well alongside each other is something I believe in.
© 2018 Derek Hudson