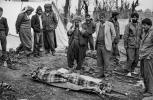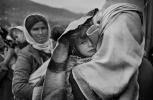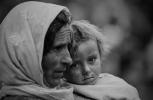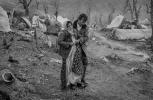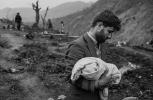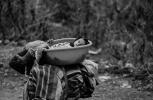 Project Information

The Kurdish population have forever been persecuted no matter which country they inhabit, be it Iran, Turkey, Syria or Iraq. As the allied forces retreated from Iraq after hostilities in Gulf War 1 so were the Kurds forced to flee their northern territories bordering on Turkey while under persecution from Saddam Hussein's Republican Guard.

Their exodus was sudden and chaotic with thousands of desperate refugees fleeing on foot, on donkeys, or crammed onto open-backed trucks and tractors. Many were gunned down by Republican Guard helicopters, which deliberately strafed columns of fleeing civilians in a number of incidents in both the north and south. Those who fled to Turkey ended up in an apocalyptic barren no-man's land land near the Turkish town of Isikveren.

These pictures, that astonishingly were never published at the time, bear witness to their plight.
© 2018 Derek Hudson